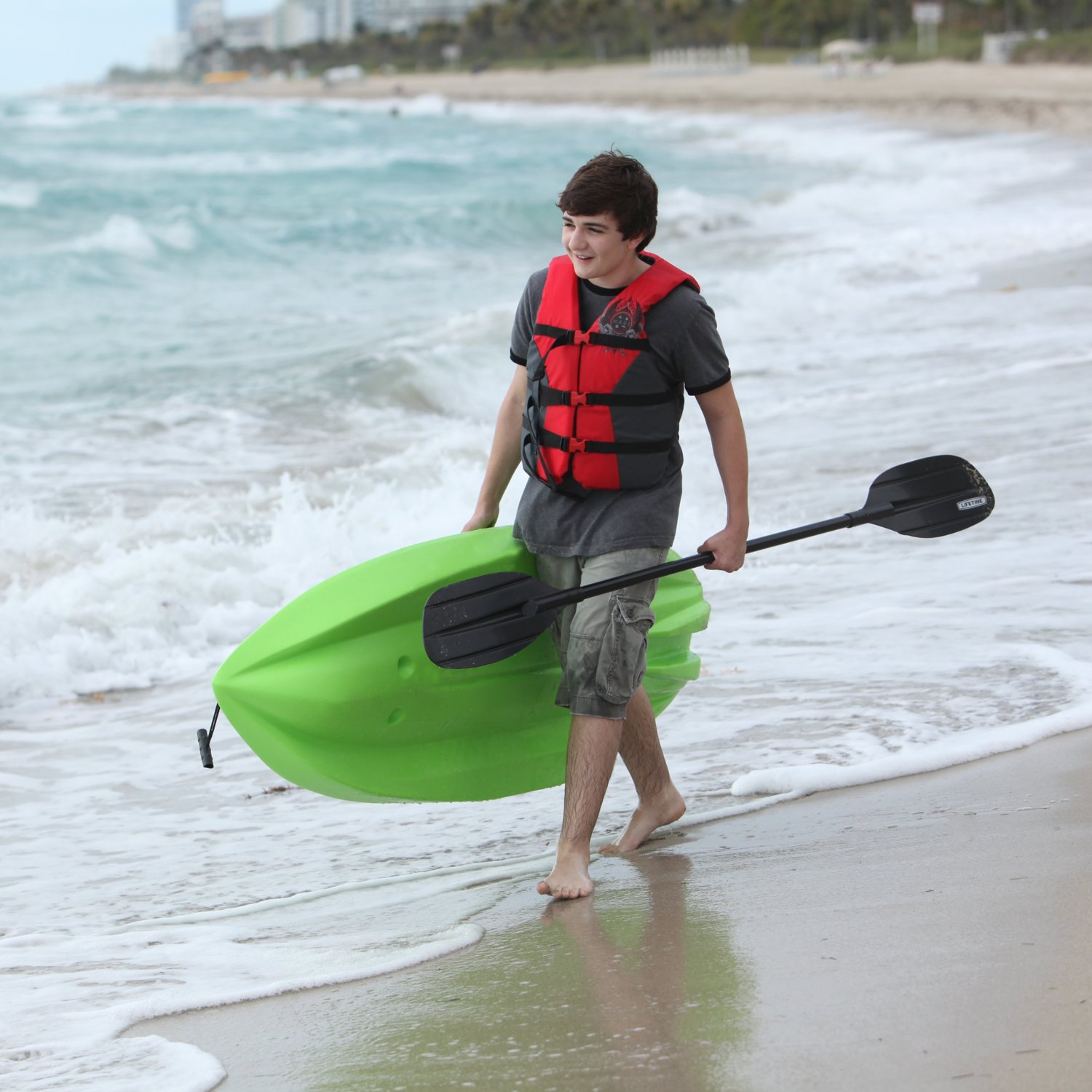 My son absolutely loves this Youth Wave Kayak! He and his friend tried a couple of different kids kayaks and this was the hands down winner. They said it was easier to steer, easier to get in and out, and it had multiple foot rests built in for different size kids. The orange, pink and green models have a pull cord handle on the front which makes pulling it up on the beach much easier. It is 6 ft. long and made in the USA by Lifetime. The wide stance provides a stable paddling platform to keep your child safely in the kayak. It has a slopped back end and swim-up step that allows the rider to easily re-enter the kayak from the water. The kids loved this flat part on the back of the kayak. They gave rides to a little brother and used it as a giant paddle board. Scupper holes drain the cockpit, and it features reverse chine for enhanced stability. The Wave is perfect for kids recreational kayaking. Includes a black double-sided paddle.
Click here to see an Adult version at Amazon!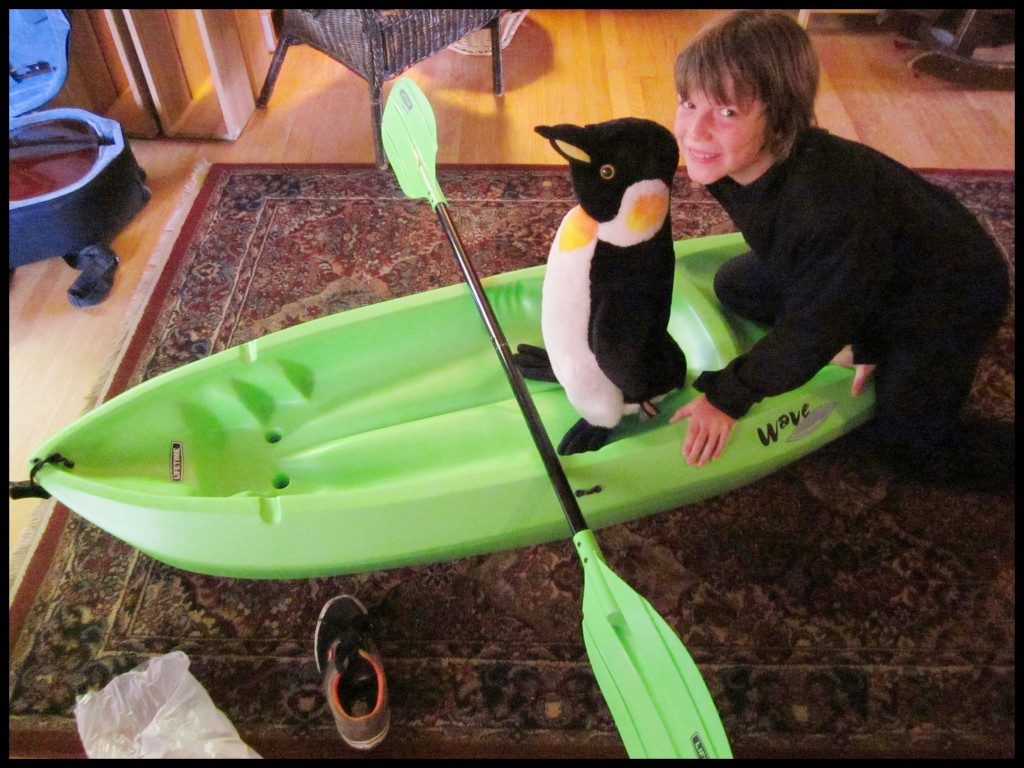 (Boy, Penguin and living room not included – the paddle is all black as shown in the lower image – not green ends like in the image at the top )
Customer Favorite! See the reviews…
Click to see an Adult version at Amazon!